Chip giant Qualcomm has begun to sift through a letter of invitation to many media outlets that Tech Summit Digital 2020 will be held from December 1 to 2, 2020 to launch something. Which although still has not revealed any information But you can guess that it would be the launch of a new flagship chip, the Snapdragon 875, since last year Qualcomm released the Snapdragon 865 around the same time.
Qualcomm sent international media invites in GIF format with beach animations. With an invitation that Qualcomm Snapdragon Tech Summit Digital 2020 Save the date December 1-2, 2020 with rough information That the event will be held in an online format Which will contain both the most good news And the latest news about Snapdragon chips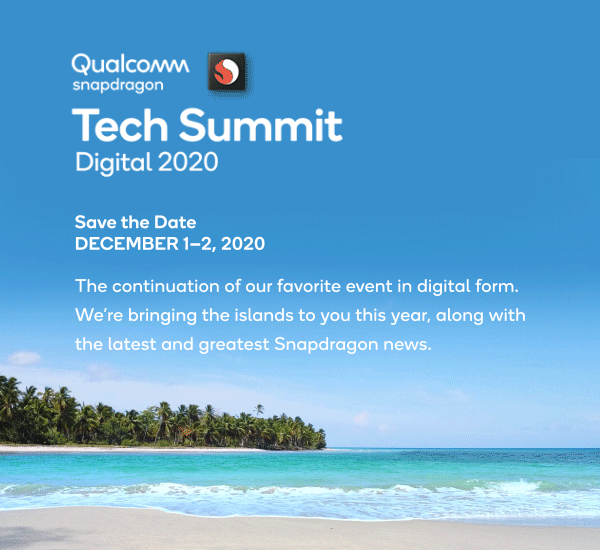 Invitation from Qualcomm
Also many rumors The Bureau says that the Snapdragon 875 will be Qualcomm's first chip built on the 5nm architecture and will have one Cortex-X1, three Cortex-A78 cores, four Cortex-A55 cores and will feature a 5G Snapdragon X60 modem. Built-in, by this time the chipmaker is Samsung.
It is also expected that Qualcomm may launch a smaller version of the Snapdragon 875 chip (Lite) following several models as Qualcomm sees the new mobile phones. There is a higher price. So may launch a chip that has strong specs, but the price drops down.
Over the past year, Qualcomm has held Tech Summit Digital in Hawaii. But because of the COVID-19 situation this year, we had to switch to an online event instead. (No wonder I sent a beach invitation card)